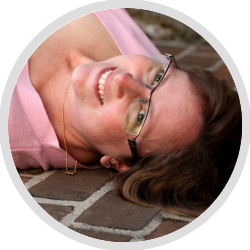 Welcome!
I'm so happy you stopped by. It is with great pride that I am able to share the most authentic essential oils in the world.

If results are important to you, I hope you spend some time reading a bit on my website. Authenticity is certainly most important, not only for the bottles of oils, but for the oil-infused products as well. If all of your questions haven't been answered on this site, please don't hesitate to reach out to me!
Here is a little about me......

Those who already know me, can verify that I am not a super crunchy, granola, organic, gluten-free, and unprocessed everything kind of girl. I love sugar and processed foods. I also take my kids to the doctor when needed. With all this said, I do use Young Living essential oils/products to help maintain and improve my family's health and wellness. My first exposure to oils was when my husband started making our own laundry detergent, cleaning products, and bug spray. It was much more economical and less toxic. I didn't have to worry about using his bug/tick spray on my kids since there weren't any harsh chemicals in it. I was then introduced to peppermint essential oil when I was facing surgery and remember quite well how nauseated and awful I felt after prior surgeries. I figured there was nothing to lose if I applied some peppermint 'snake oil' to try to combat any potential upset stomach. Well guess what – IT WORKED!! I assumed my husband would think I was crazy, but he seemed to know more about the value and use of essential oils than I did.

Like everyone I know, I got started with the Premium Starter Kit and this is my recommendation to others. It's a great way to get introduced to some of the most popular oils for a great price! It also gives you access to a huge online support network.

Again, please don't hesitate to reach out to me at any time. I always look forward to hearing from people. Until later and most importantly…. Be Positively Well!
Karen Bream RN, BSN, C-EFM
Young Living Brand Partner
Brand Partner # 2634680
bepositivelywell@gmail.com