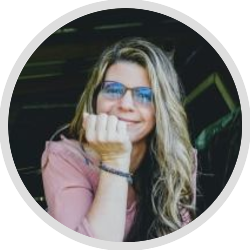 Welcome!
I'm so happy you stopped by. It is with great pride that I am able to share the most authentic and opulent essential oils in the world. I am here to help you transform the juggling act you undertake everyday into a dream lifestyle that is simple with wellness, purpose, and abundance.
Here you will find everything you need to fall in love with a healthy lifestyle, emotional well-being, and experience abundance like never before. You will be so inspired that you will want to share your new lifestyle with your friends and family. You can even learn how to start making some extra money if that is where your heart takes you.
So, start clicking the links below and work your way through each one. Take some notes and if you have any questions, you can come to me at any time. I already love you and I am so glad you are here. I can't wait to get to know you as we grow in wellness, purpose, and abundance together. #livingfreedom
_____________________________________________
VISION AND MISSION FOR OUR OILY FAMILY
For so long, I have tried to put into words the vision and desire I have for our community. This lifestyle is so much more than just living, it is a life changing world if you allow yourself to be immersed in it. From the first moment you begin making healthier food choices and finding emotional help, you will begin to feel the difference these little bottles can and will make in the life of you and your family. We are here to change lives and to show everyone that there is a better way to take care of their family's health each and every day.
Throughout this website, you will find links that will begin to open up your heart to new ideas and helpful tips to begin incorporating into your life. These are the heart and soul of our community.
_________________________
I am so honored to have you as part of this community and I can not wait to lock arms with you as we move into the next level of health, wellness, and abundance.
___________________________
I am inviting you to come along and create this movement with me, a movement that will empower a community to make solid health decisions, inspire wellness, and bring healing to both people and the planet. This is our mission and vision. I can not wait to help you reach your goals -in creating balance in your mind, body, and spirit.
Let's get to work together!
Mari XO